"Teach Your
Toddler 2 Talk"
Are you worried that your toddler isn't saying as many words as they should? Then this online program is for you!
The "TEACH YOUR TODDLER 2 TALK" program is designed to empower moms with unique tools to use at home to get their late talking toddlers to start talking.
When you join the program, you'll be joined by women from all walks of life, but there will be one defining
characteristic amongst them all, a desire to give their child everything they possibly can in order to help them. If you are one of these mothers, the program awaits you.
WHAT YOU GET WITH
"TEACH YOUR TODDLER 2 TALK"
PROGRAM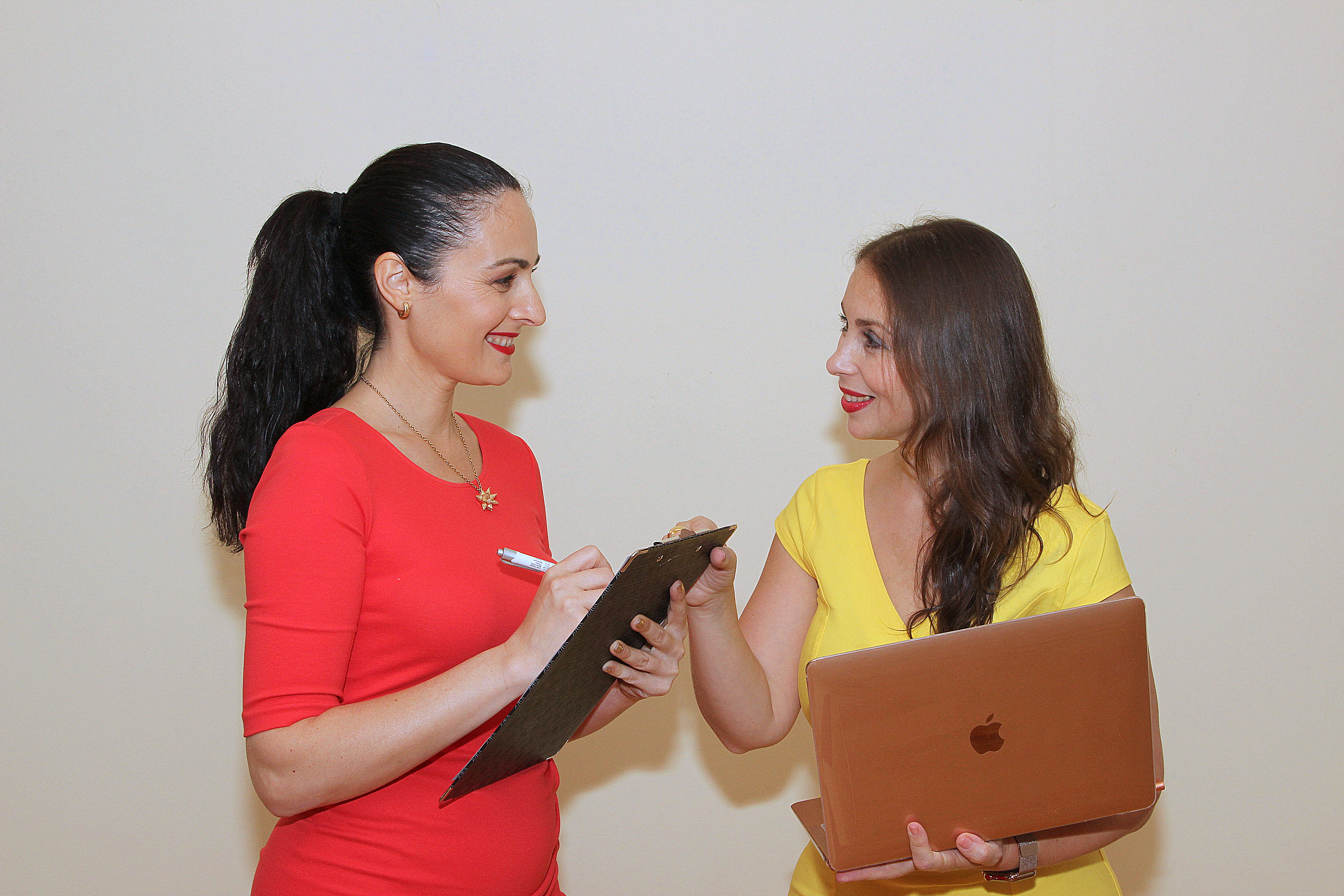 *10 SECTIONS WITH EASY TO FOLLOW MODULES.
learn how a special educator, speech and language pathologist and Talkaroo models show you what to do with your child
One video at a time, you will educate yourself on how to get your toddler to talk in a step by step sequence!
You will learn a new skill or strategy in each new course module and implement it on the same day and every day thereafter!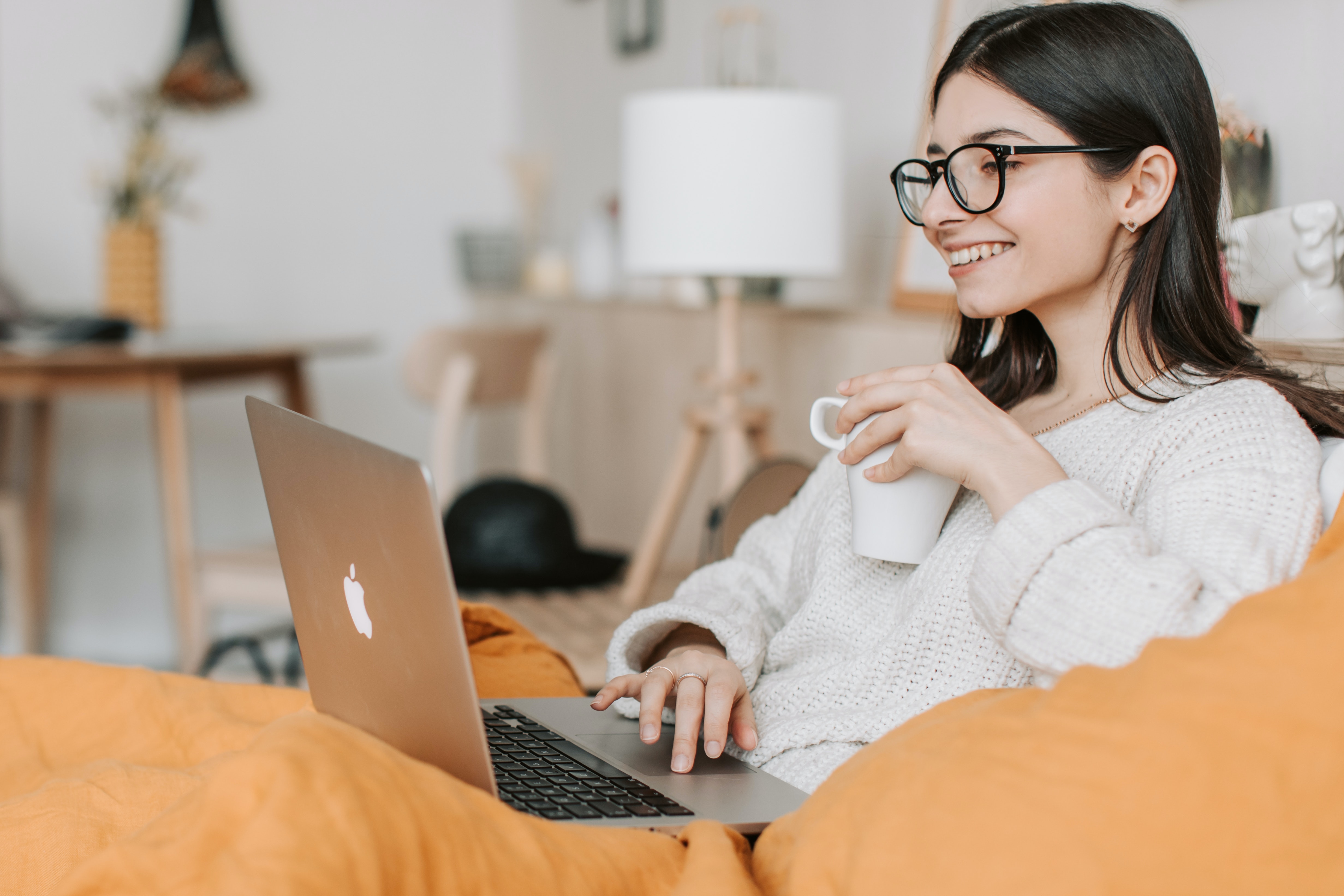 *Flexible learning
You can watch the videos and learn at any time of the day, so this is doable even if you work full-time or can't commit to a specific time of day.
Imagine sitting up in your bed and learning, drinking your coffee and learning, watching something over and over if needed!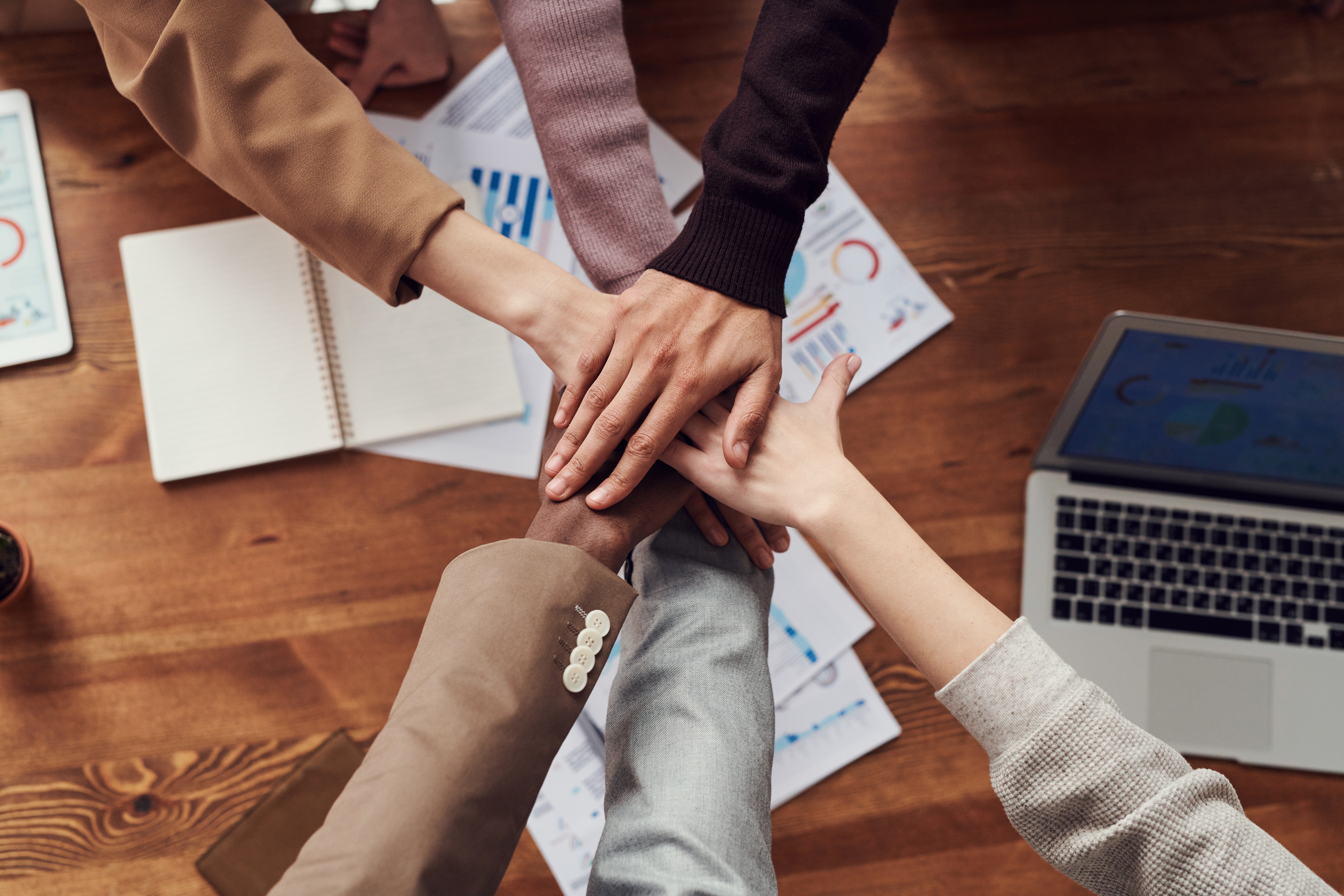 *Access to our
Facebook
group "Talkaroo
Academy Toddler Speech Delay", to become part of our community of moms with late-talking toddlers, just like you.
You can ask a licensed speech pathologist and special educator team any questions, get support from moms who have "been there and done that" and learn more steps to get your toddler to talk!
TAKE A SNEAK PEAK AT ONE OF THE SECTIONS OF THE COURSE:
You get 10 sections like the one above, with 8 modules, each one focusing on one new word!
(10 words in total in this course), in a specific strategic
therapeutic sequence!


Not enough?
Get 2 irresistible bonuses with this course below
IN ADDITION YOU GET 10 PROPRIETARY TALKAROO
CARTOONS THAT YOU CAN WATCH WITH YOUR CHILD TO
FURTHER
ABSORB THE 10 NEW WORDS!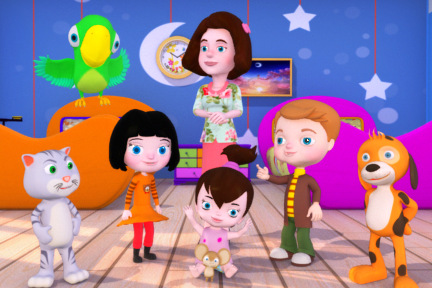 MEET OUR TALKAROO CHARACTERS!
MOMMY, MAYA, DEE-DEE, MATT, DOG, CAT, OUR
PARROT AND MR. MOUSE ALONG WITH THEIR FRIENDS !!!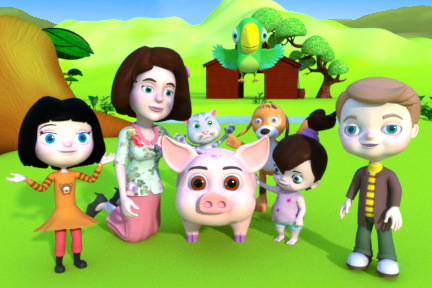 SAME CHARACTERS IN EVERY CARTOON TEACH A NEW WORD TO YOUR BABY!
WE USE CUTTING EDGE METHOD TO GET YOUR
CHILDREN TO LEARN NEW WORDS THROUGH THESE CARTOONS!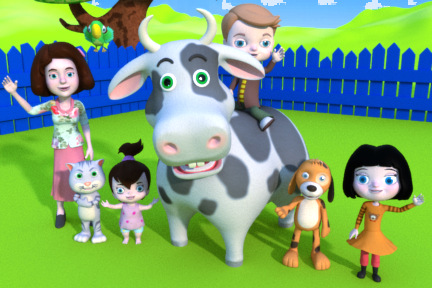 SPEECH FOCUSED CARTOONS HAVE BEEN DEVELOPED BY
TALKAROO ACADEMY'S THERAPISTS
WE ARE THE ONLY ONES USING THIS SPEECH
DEVELOPMENT METHOD IN THE WORLD:)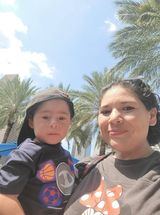 Before starting with Talkaroo academy at 2 y 11m
"My child's current spontaneous words are: hey, eeee, baba, dadada, and raaa (like a dinosaur...lol) My child cannot yet imitate words after me"
Just A month later:
"hi we have been feeling great about Liam's progress... he now does try to imitate words that we say, he says mama, baby, daddy (daee) lol, he has also been trying more animal sounds like moo for cow, meow for cat, and rawr for dinosaur 🦕... God is so good!"
Our rockstar mom Ashley Guerra with her son Liam :)
LEARN FROM THE #1 INTERNATIONALLY ACCLAIMED DUO OF LICENSED PROFESSIONALS.


THE ERA OF DRIVING YOUR CHILD TO SOMEONE ELSE WHO CAN HELP IS BECOMING
OBSOLETE. LOOK OUT MOMS, YOU CAN LEARN HOW TO DO IT YOURSELVES!!!
Talkaroo Academy has been featured in: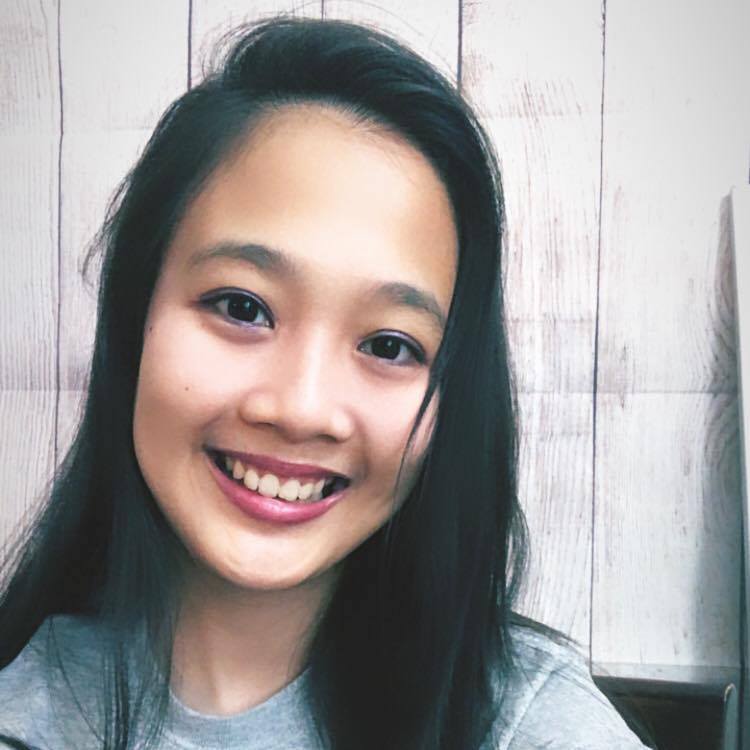 "I am really thankful! Before, I was lost
because I didnt know where to start!
Now I am feeling hopeful because I am guided through many different activities that I can work with each day!
Thank you Jennifer Levin and Jelena Vilensky for your help and guidance!
🥰🥰🥰🥰🥰🥰❤️❤️❤️❤️❤️ "
Narunee Meesawan, one of our amazing moms :)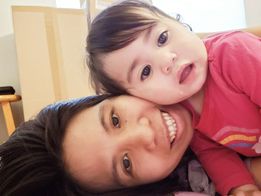 Salene is 19 months old. She has about 25+ words that use spontaneously though some of her words are not yet clear like apple (appa), fish (ish), turtle (tata). She just started imitating words this month with Talkaroo Academy! She can follow some simple
direction like get the ball, open and close the door. She loves pointing pictures in the book. And her all time favorite activity she got from the course. She literally did not forget about this activity and playing this everyday
Lachmee Trevino, our superstar mom and her adorable Salene.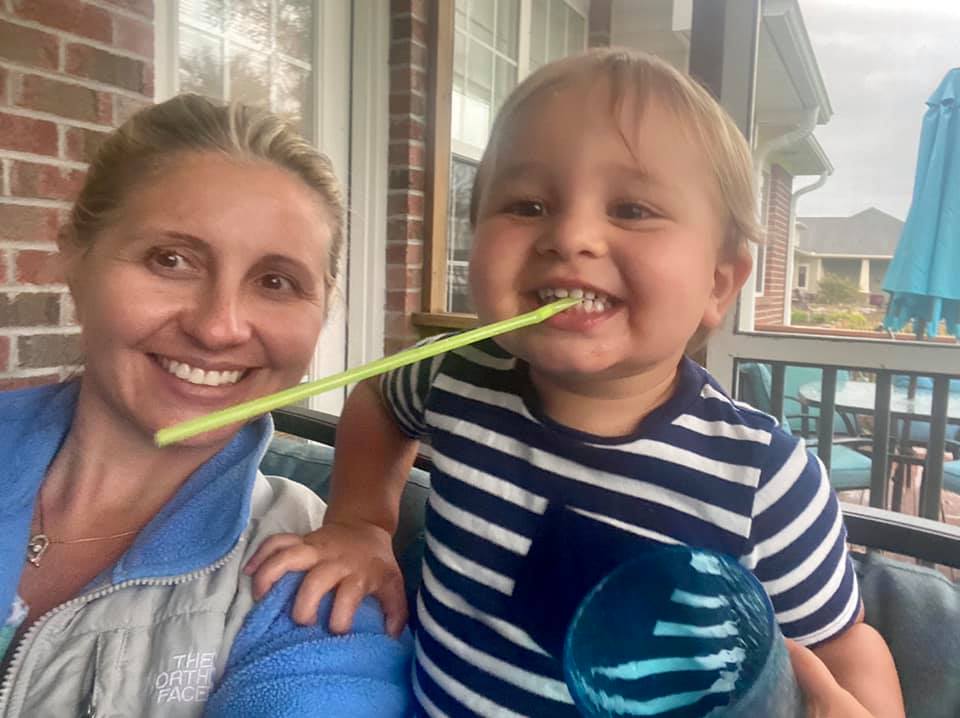 "I felt isolated and overwhelmed seeing my child struggling compared to his peers but not knowing what I was doing wrong. The daily exercises have helped guide me how to teach my child to better imitate me and my husband. He also seems less frustrated as he's learning to enjoy some activities. 
It's definitely been a very enjoyable learning experience for both of us.I highly recommend Learning with TalkaRoo Academy :)" 
Amanda Herga Olson, one of our rockstar moms :)
 "Update: My daughter has made extreme progress! Yay! She's becoming more vocal and imitating. This was the first time she tried saying "booboo!" 
Victoria L. , mother of a 2 year old Alexa.


"Talkaroo online program is amazing!! I'm so glad that I made the decision to invest in my boy's language education rather than waiting. thank you! I'm a happy mommy!" 
Melissa B., mother of a 22-month-old Michael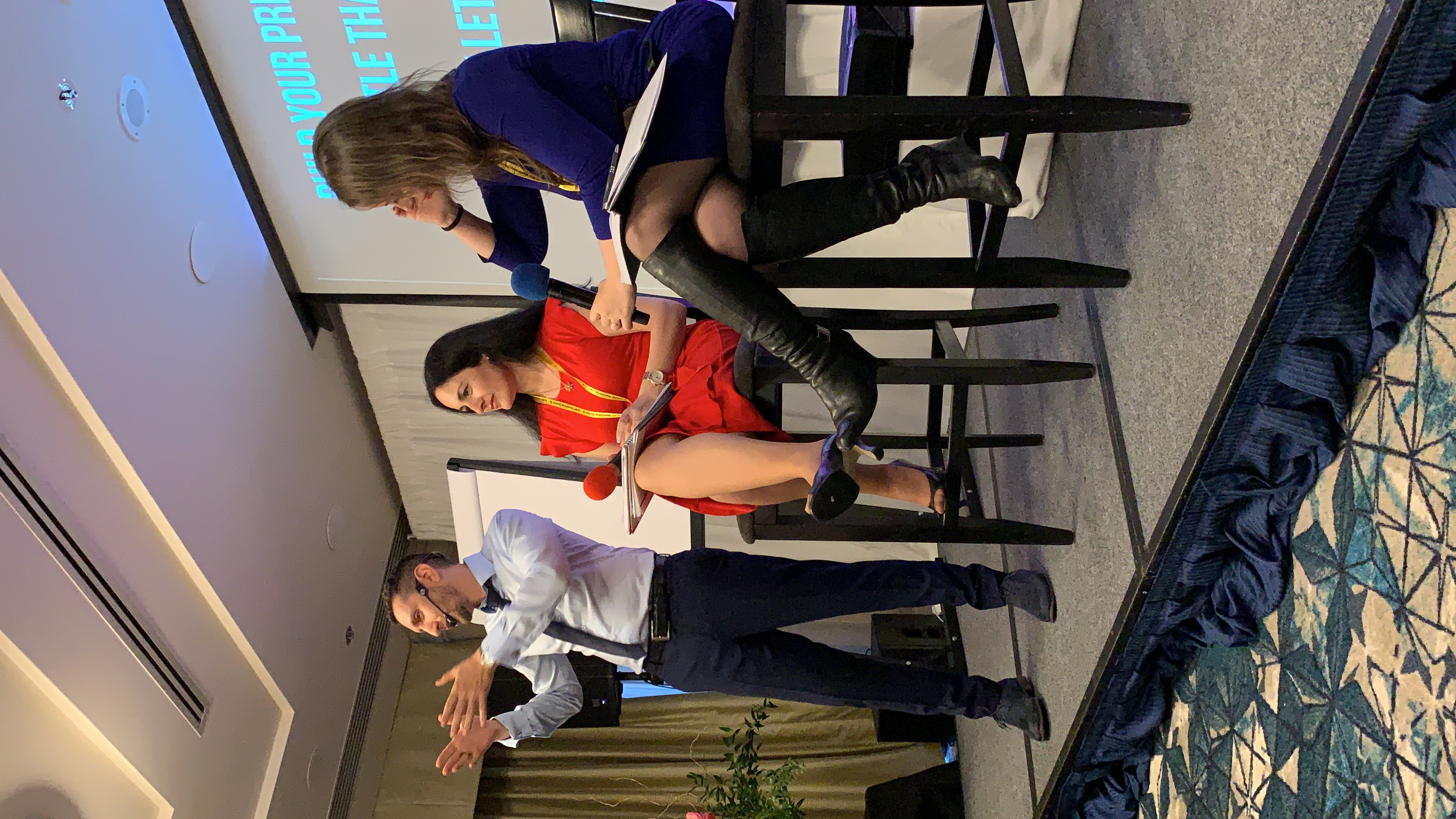 TALKAROO ACADEMY
is t
he world's #1
consulting and training company that guides and empowers moms to teach their toddlers to talk in the privacy of their homes.
Its founders are:
Jelena Vilensky, Speech and Language Pathologist and Jennifer Levin, Special Educator/ Behavior Analyst.
They have 30+ years of combined experience in the field of early intervention with toddlers and have coached more than 10,000 families.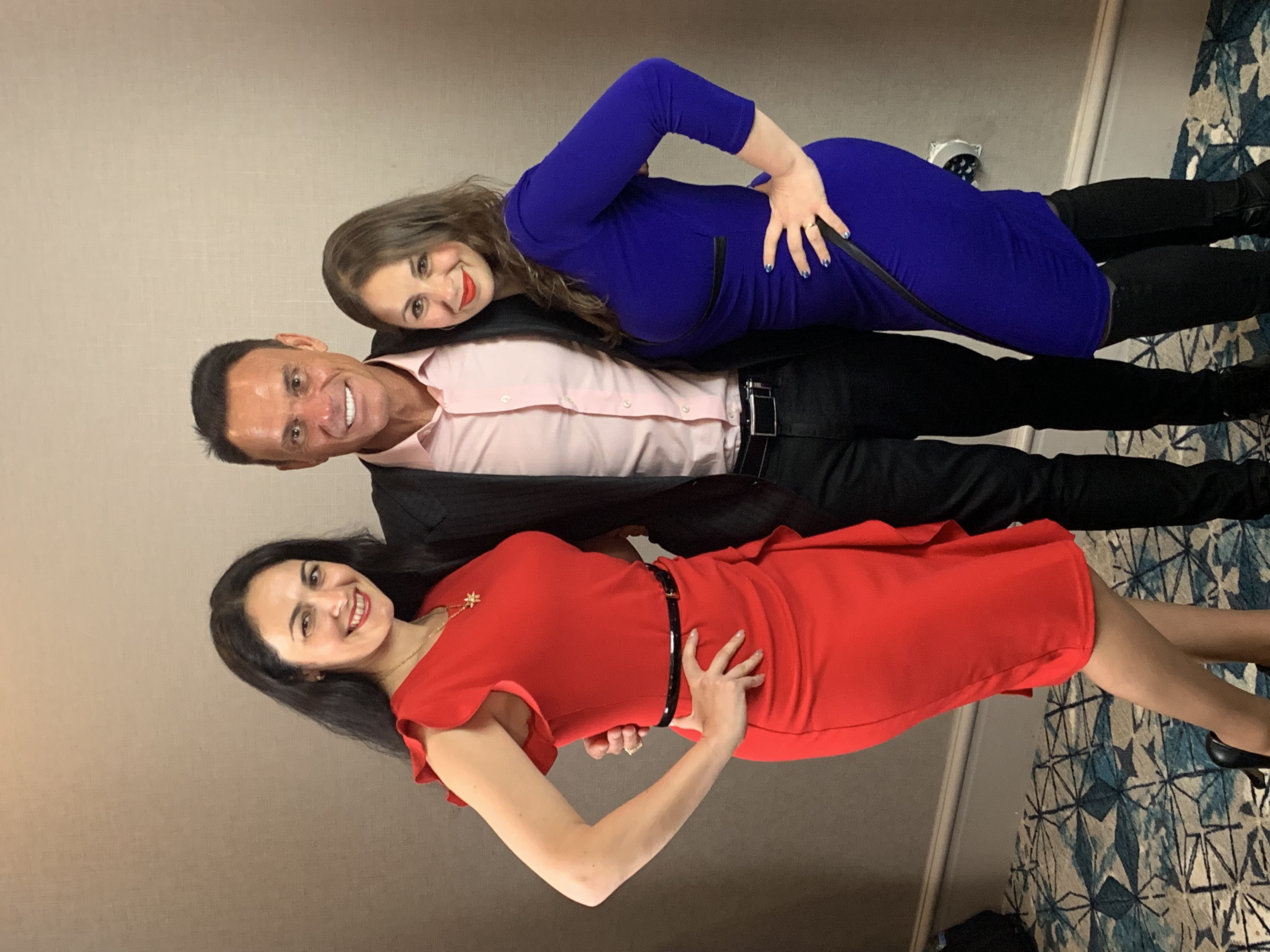 TALKAROO ACADEMY has been recommended to moms globally by an international celebrity, KEVIN HARRINGTON,
known as the founder of
As Seen On TV
and the original "
Shark" on the television series "Shark Tank
." He gave the academy his testimonial:
"I have launched hundreds of valuable products. I was impressed with the Talkaroo Academy's
innovative way to help children learn new words."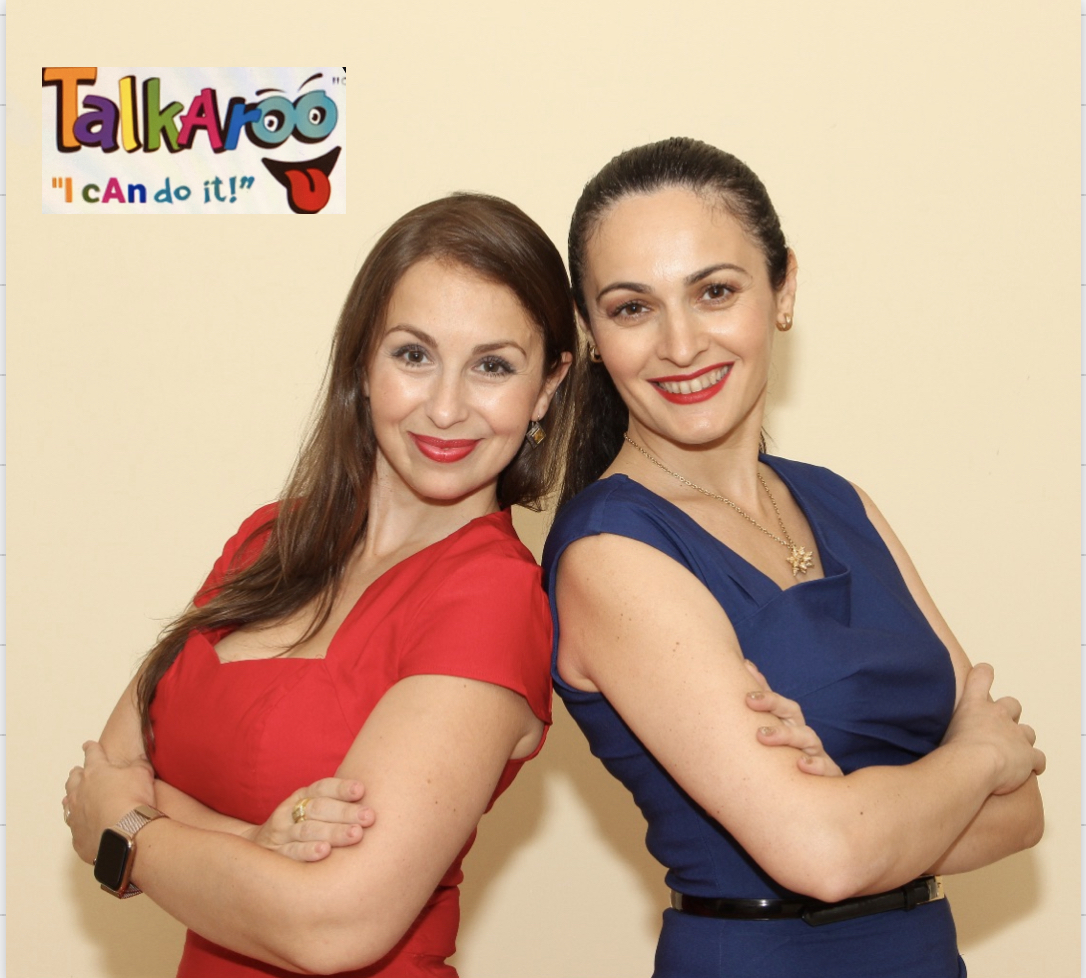 (on the left) Jennifer Levin, M.S. Ed, BCBA, LBA (Special Education Teacher/ Licensed Behavior Analyst)
(on the right) Jelena Vilensky, M.S.CCC/SLP, TSHH (Pediatric Speech and Language Pathologist)
Talkaroo Academy's developmental experts

have mastered the children's and parental psychology of success.
They use the skills they have gained from working with so many families up close, to transform the lives of those who are part of Talkaroo Academy's programs.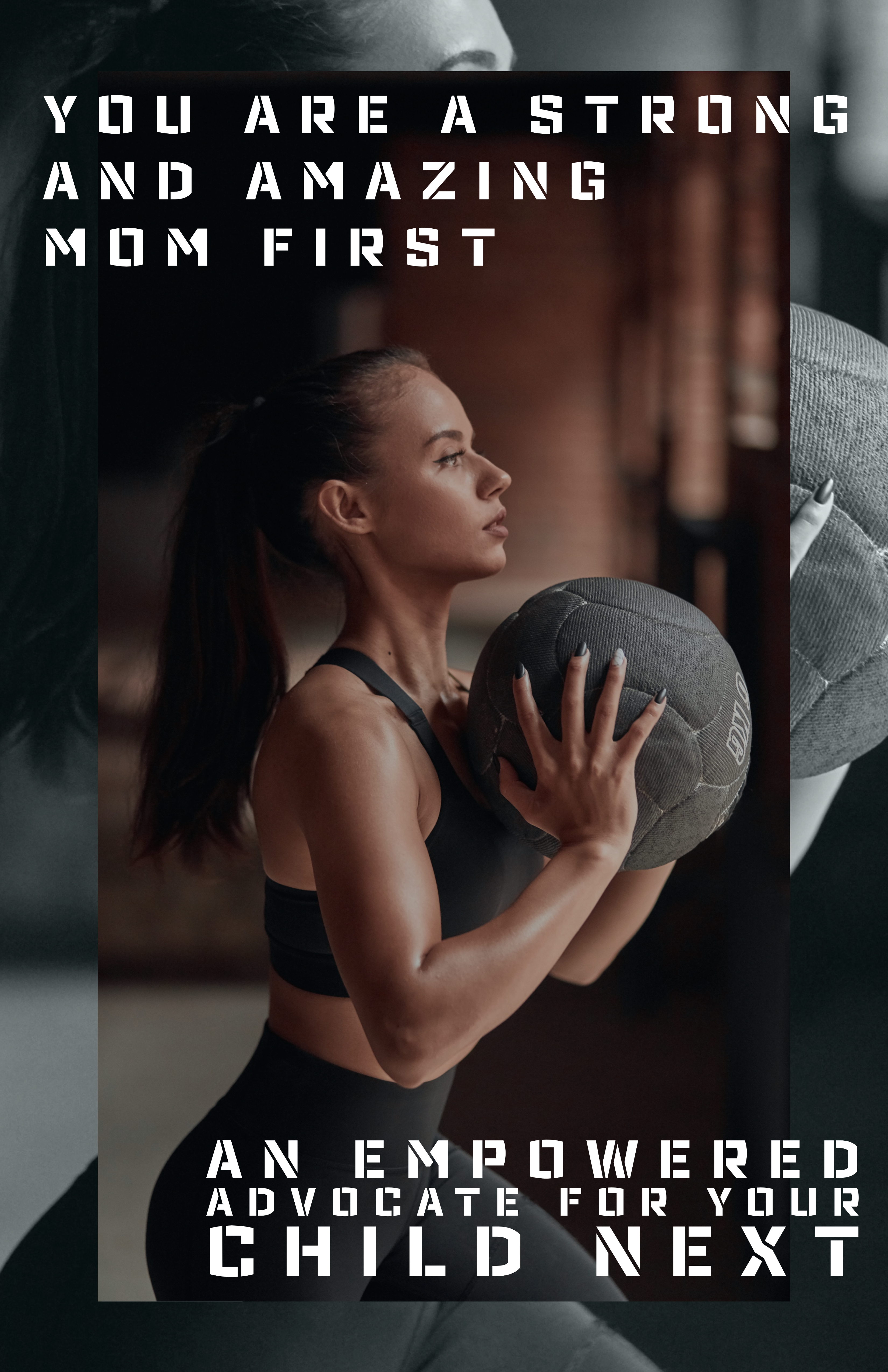 You must decide right now if your child's difficulties with communication will continue or if you're going to take control of your child's fate. 
You can't afford to wait as your child is forming and growing and every month makes a difference!!
The life you want for your baby – of success, peer relationships and back and forth communication – is out there waiting for YOU, the ball getter, to take action and seize it, and if you don't, your child may be left behind. 
Most moms are doing one of two things... Trying to wait and see... 
But some, like you, are looking around for tools to help their toddler thrive..
Talkaroo Academy's brand new, first-time ever online course, is that lucky straw you are dealt and you pick, to create the life you want for your toddler, even when others around you do nothing..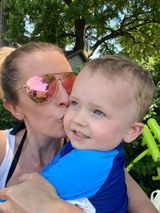 TAKE A LOOK AT WHAT OUR STUDENTS ARE SAYING:
"Talkaroo Academy's course is so simple, easy and affordable! You can do it at your own pace and the videos are well laid out and all instructions are clearly presented. We started just a week ago and my son has almost mastered imitating me (which he formerly REFUSED to do)!!


Today he learned to blow me a kiss!!! He's also now saying Ball, Book and More!!! " Cindy A. mother of a 3-year-old boy.
😁
PICTURE YOUR CHILD FINALLY TALKING!!!!
Pause for a second and imagine your and your toddler's life, 3, 6, 12 months from now: What does it look like? 
Is your toddler talking to you? 
Are they are asking you to go outside? 
Are they are telling you they love you? 
What does it look like? What does it FEEL like?
This online program is the first step in that direction, where you are empowered, where you know what to do and where you have the tools to make a difference in your baby's life.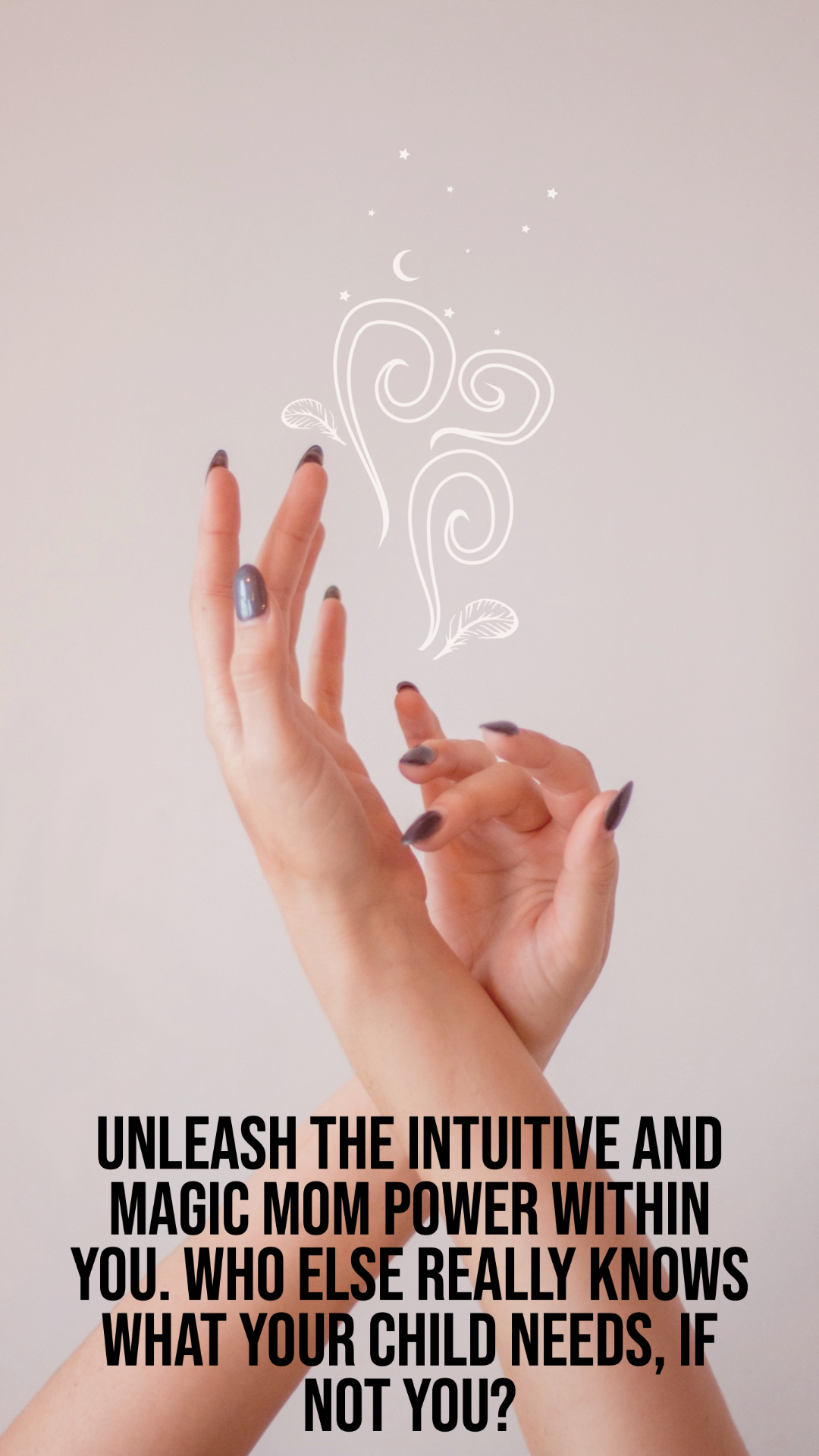 SO WHAT MAKES THIS COURSE SO INCREDIBLE?
This brand new, "first of its kind" online experience for the parent will finally unleash the child's potential.
In this course you'll discover that you, the mother, have the power to break through the challenges you and your toddler face and create the quality of life for both of you that you desire. 
This course will start you on your path NOW, deliver life-changing content that can transform yours and your child's life.
Now is the time to unleash the magic mom power, face the challenge head on and become your child's genie.
NOW is your time to achieve what you want the most for your baby and take control of their communication skills with Talkaroo Academy's "TEACH YOUR TODDLER 2 TALK" course.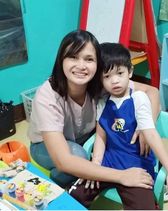 "My thinking of teaching my son was boxed in or limited to what I learned from his school. But you opened my perspective, I could be fun to my son in teaching language! I could incorporate language activities within the day just like what you taught... I feel empowered and motivated that I could do more for my son and not be boxed as a mom.
My boy now looks at my mouth when I am emphasizing new words since I learned that you should always bring the object near your mouth so that he could see how I am speaking. He is also trying to imitate appropriate social games and pretend play. Thank you so much!!!!" Maan Padin, student mom with her toddler.
14 DAY RISK FREE MONEY BACK GUARANTEE
IF YOU DON'T LOVE IT, JUST EMAIL US AT [email protected] AND WE WILL REFUND THE MONEY SAME DAY!
2020 Talkaroo Academy LLC. All rights reserved.
email [email protected] with any questions